By Cory Davis
On January 23, 2021, I wrote a book review for Health at Every Size (2010) by Lindo Bacon (here). I gave this book a 3/5 for three main reasons: (1) the argumentation and logic was not convincing, (2) some of the messages were dangerous, and (3) it was unecessarily aggressive and polarizing. However, the book had several points that resonated with me, giving a swath of great advice, and made a strong stance against diet culture and weight-based discrimination.
This post is one of two that will break down Lindo Bacon's key points made in Health at Every Size. It will breakdown the first five major points, and in the next one, I will discuss the rest.
Prior to reading this breakdown, please note that Lindo Bacon prefers to be referred to by the gender-neutral pronouns "them" and "they". So, please be cognizant of this when reading this post as when I state that "they argue", or "they claim", I am referring to Lindo, rather than two or more authors.
Breakdown of Health at Every Size: The Surprising Truth about Your Weight, Part 1
In this breakdown, I will share with you the first five key points the author makes in this book. Some of which I agree with, others, I do not.
Key Point #1:
You body has a built-in mechanism to regulate your weight.
The first chapter introduces us to the concept of a "fat-meter", that our bodies have a natural weight which it gravitates towards called your "set-point". They describe it as "built-in mechanism" that tells your body to boost your metabolism after over-eating and weight gain or slow it down after under-eating and lost weight. This explains why people who diet often gain weight afterwards, rendering it pointless. However, if you are struggling to maintain weight and are considered over-weight, this meter may not be functioning correctly and cannot correctly determine your setpoint. They promise the reader that after completing this book you will be able to reset your fat meter to naturally reach your healthiest weight.
They argue that your setpoint weight is mostly genetic. Dieting reminds our bodies of famine which forces them to store fat more easily. Your fat cells communicate with your body to regulate its functions. When you lose weight below a setpoint, your body recognizes it as a threat. By dieting and losing weight below that setpoint, your body may respond by increasing it to protect itself.
They object to diet culture here, a point that I agree with. Fad diets can be dangerous and ineffective for long term weight loss. Better advice would be to live a healthy lifestyle rich in exercise, social activities, and whole foods, as the author gives later in the book.
I am skeptical about the "set-point weight" concept, but do believe there are grains of truth in it. Our bodies do compensate for under-eating, and starvation. However, it may not be so simple as to say that you have a natural setpoint weight that your body reverts to. Weight is a complex, and an incomplete science that varies across cultures, genetics and lifestyles. I think it may be a useful term when explaining certain characteristics about how your body responds to weight but lacks grounds to say it is as simple as they imply.
Key Point #2:
If you struggle with weight, your weight-regulatory system may be broken.
If someone struggles with weight, the author claims that their fat meter may not be working. This is because they are not driven to eat by hunger anymore. Rather, they are driven to eat by boredom, sadness, anger, loneliness, or a host of other emotions or circumstances. It could also be that past behaviours increased the setpoint weight making a thinner build much more difficult to achieve.
They argue that eating in response to hunger will not make you gain weight, but denying or ignoring hunger will force your body to protect itself by storing fat more efficiently.
They identify that Americans do not enjoy food as much as other cultures. Where Americans would call chocolate cake a guilty pleasure, the French call it a celebration. They imply that the reason French people suffer less heart disease and obesity than Americans is not only what they eat, but also how they eat. Part of this argument resonates with me. Food should be fun and enjoyable, not shameful and resentful.
They argue that we maintain our natural healthy setpoint weight when we actively respond to what our bodies tell us. When we challenge this process, we damage the systems that regulate it.
They categorize people into two groups: restrained and unrestrained eaters. They point out that researchers found that unrestrained eaters are more sensitive to hunger than restrained eaters. So, restrained eaters will need to be deprived of food for longer in order to feel hungry.
They argue that restrained eaters are in danger of gaining weight. Restrained eaters when faced with pizza, will eat several slices when the unrestrained eater is satisfied after one. They claim researchers found that restrained eaters, when already full, are more likely to order a dessert when enticed by a waitress than unrestrained eaters. The major difference being that restrained eaters engage with food in response to emotion more than unrestrained eaters who respond to hunger and fullness.
I appreciate the reinforcement that we should eat when we are hungry, not as a coping mechanism for various emotions or circumstances.
They attack the notion of labelling foods as good or bad. There are mixed messages here because later chapters paint a clear picture of good food to maximize in your diet and bad foods to avoid. I think the aim here is to get us to reframe how we think about food. Rather than labelling food good or bad, eat what you want but do it consciously, in response to how your body feels. Chips are often thought of as "bad". However, are they really that bad if you limit your intake to only a small handful on rare occasions? Probably not. If you eat an entire bag impulsively though, you probably wont feel that good afterward. After you eat a salad, you feel light, full, and clean. They are trying to get us to be less restrictive with our eating. If you set yourself a dietary framework or meal-planning regime based on rules and regulations, it may take the fun out of it.
Key Point #3:
Dont trust the experts. An attack on the science of weight-loss.
They attack the science of weight-loss by saying that there is no "scientific evidence to support any theory of how to lose weight and keep it off". They state that diet and exercise only works for a minority of people. They go on to state your failure at weight loss is not your fault and that self blame could get in your way of "what is possible".
They say you are not completely in control of the factors that contribute to your weight such as when and what you eat or how often you exercise. I agree that we are not in complete control, there are all kinds of factors that influence our behaviour. However, we do have some control, even in how we manage those influences in our lives. Although I should not blame myself for being overweight, it was control, motivation, and support to change my lifestyle that enabled me to drop and maintain it.
I agree with the statement but disagree with the message. It feels like they are telling us to not take responsibility for our personal health and that we are not in control of our own behaviour. It is demoralizing to have someone imply that your internal locus of self-control is unwarranted, that we should relinquish responsibility of ourselves to the environmental and genetic factors that influence our behaviour.
They justify their logic by pointing to the hypothalamus, a small but important part of the brain that regulates your appetite. It may nudge you when you see junk food that you cannot resist. They say "it is not your fault" because these urges are not completely in your control, and are so powerful that they can ruin diets. They say that few people are able to overcome this.
They contest that if you eat less food you will weigh more because of your biology's defence against starvation. They say that a study showed that women who diet over the long-term return to their original weight even if they stick to it. Furthermore, those women ended up having a larger abdominal circumference. They use this as evidence that those who reduce their calorie intake would just gain it back anyways even if they stick to their diet. There is a grain of truth here but there are huge problems with the message.
I found the study they were referring to (Howard, et, al, 2006), even though they did not properly cite it. They just say that according to a study from the Women's Health Initiative, eating less calories does not make you lose weight. There is a glaring problem with Lindo Bacon's analysis here. The study was conducted over the course of about eight-years, in age ranges where increasing abdominal circumference in women is expected. The science suggests that "both time (chronological aging) and ovarian aging" contribute "to substantial changes in body composition (fat and skeletal muscle mass) and waist circumference." (Sowers, et al., 2007), which supports conclusions already well established in the literature such as in Noppa, et al. (1980), and Shimoka, et al. (1989). The waist circumference increase was not a result of your body's weight regulation system responding to a lack of calories, rather it is a direct result of aging. In fact, the Women's Health Initiative Study (Howard, et al., 2006) found that over the course of years, the women on the lower fat diet did not gain weight. That is great, because women tend to gain weight over these years (Sowers, et al., 2007). So, the diet actually worked. Where most women in those age ranges would gain weight, the participants in the Women's Health Initiative did not. For this reason, the logic that Bacon uses in their argument is unconvincing.
It is also confusing because later on they argue that to reset your "fat-meter" and achieve a "healthier" body and weight, you need to eat better, and be more active. They point to low-caloirie, low-fat foods as a tool to get there. Exactly what they are arguing against in this chapter.
They go on to say that there is no evidence to suggest that exercise will make you lose weight, that research shows that people on exercise programs do not lose significant weight in the long term. They say things like studies have shown that sedentary people on average only weigh about five pounds more than those who exercise regularly.
The thing with statements like this is that people can be "thin" for many unhealthy reasons. Smoking, drinking, cancer, eating disorders, and drugs can all effect weight causing people to be thin. Weight problems are not the only symptom of sedentary lifestyles, all kinds of other health related problems are associated with that. In November 2020, the World Health Organization said that 5 million deaths per year could be avoided if people were only "more active". Later on in the book, Lindo agrees that physical activity is good for your health.
However, here they say that people living sedentary lifestyles do not weigh much more. Lindo suggests that active people are not thinner because they are active, but maybe because they are better at managing stress or some other reason. They give lots of alternate possibilities such as exercise makes some people eat more so they don't get the benefit of weight loss.
However, there is a clear indication that physical activity can play a role in maintaining weight-loss weight loss. According to Swift, et al (2013), physical activity "has a major role in the amount of weight regained after initial weight-loss", that significant exercise increases the amount of weight-lost people can maintain.
Key Point #4:
What you eat does not matter when it comes to weight-loss, but what you eat does matter when it comes to weight loss.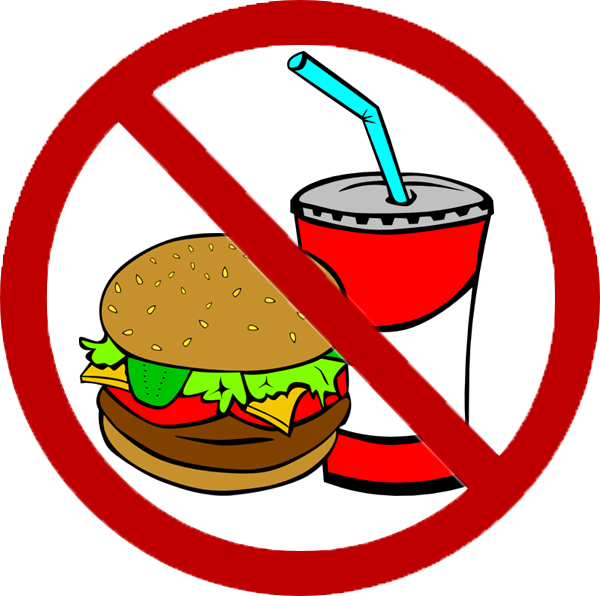 So, we unpacked a lot in so far. Here they reaffirm that we should understand by now that dieting is not likely to encourage long-term weight loss, but rather weight gain. They say things like "What you eat – at least from the perspective of weight loss – probably doesn't matter that much".
But then they acknowledge that they are not surprised that what you eat is associated with weight gain. What? They just said that it does not matter what you eat for weight. They attack certain foods – bad foods (recall earlier they said to stop categorizing food as good or bad) like refined carbs and high fructose corn syrup for likely being associated with weight gain.
They claim that what you eat – particularly high fat, high sugar, processed or animal-derived products – will mess up your weight regulation system. This can then cause you to have a higher set-point weight.
Earlier on, they said that your weight does not matter, that overweight people live longer, that most people cannot lose weight and maintain that weight loss, even with diet and exercise. Now, they are saying yes you can lose weight. Changing your diet and exercise is important – exactly what health professionals recommend – but they argue health professionals rely on bad science – and Lindo's science is good and "clinically proven".
I really struggle with the presentation and message thus far. There is so much that is agreeable and so much that is not.
For example, they try to get you to stop dieting with rules. Rules like limit processed food, eat high fibre food are not tolerated in their regime. However, they go on to say but you should not eat processed foods and to maximize your intake of high fibre foods. They urge you to avoid artificial sweeteners, soft drinks and fat-free foods as they can mess with your weight regulation system. These sound like rules to me, but they call them guidelines – not rules. This is a matter of semantics, not a reason to attack the entire nutrition and health profession as they do.
Key Point #5:
Industry wants you to eat unhealthy food, and the government is assisting them.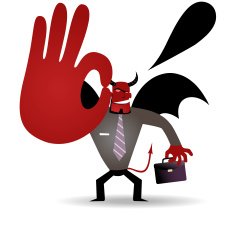 They discuss how corporate marketing impacts our eating habits without us knowing using psychological tricks. Companies "nutri-wash" their products, like Pepsi Co. awarding Diet Pepsi the Smart Spot nutritional seal. They spend tens of billions in marketing and research to convince the public to buy foods. They talk about economic law, how shareholders can sue a CEO if they pursue social responsibility at the cost of maximizing profits.
They discuss food prices and government subsidies. One bushel of corn only cost about four dollars (USD at the time) and contains enough calories to sustain someone for two months (130,000 calories). The reason it is so cheap is that the government subsidizes it. Therefore, agriculture does not operate in a free market like most of the economy, but rather is protected. If a farmer cannot sell their produce for a fair price for certain crops the government will pay the difference. This is an incentive for farmers to grow more of a certain crop, even if it can't sell.
The meat and dairy industries benefit from the subsidies too because they get cheap feed for their animals. They say that government subsidies do not cover many fruits, veggies and legumes, so schools find it difficult to get healthy food. So, rather than fruits and veggies, children get meat and dairy.
Because of the incentives, industry grows exuberant amounts of corn to sell to the animal farming and high fructose corn syrup sectors. Most fast-food menu items have corn in it – from fries fried in corn derived oils, to breaded chicken nuggets, to high fructose corn syrup in sodas. Just because it is so cheap and they can pass those savings onto you.
The second most subsidized food is soy – which could be healthy. However, most soy is converted to oil to make hydrogenated oils, soy lecithin, and other products – but is mostly processed and refined. This is opposed to using soy for tofu, tempeh or whole.
These policies and economics create a system that ensures unhealthy food that makes you gain weight is cheaper than healthy food.
They talk about how processed food (with high fat and high sugar) release opioids in your brain, which is pleasurable and encourages you to eat more. Industry is interested in you eating more because it is good for business. Getting you to eat high fat high sugar food is good for business. Maybe that is why only around 2% of food advertising is for fruits and veggies.
The food industry heavily influences the health-related organizations and health professionals. They donate to non-profits and sponsor professional events where they can disseminate information, internal studies about their products that may suggest they are healthy but only in a narrow sense.
Subway can now use the Fighting Heart Disease and Stroke Logo, Kellogg's Frosted Flakes has a Heart Healthy Logo. Coca-Cola donated 1M$ to a dentist organization and partnered with the American Academy of Family Physicians.
They attack the Dairy Industry, and they do it very well. The claim that "You Need Milk" is nonsense. They make a case that milk is not even good for you. That is true for most people, as over half the world has some degree of lactose intolerance.
They say we need to shift the blame. Industry blames the individual for overconsumption because nobody forces people to buy junk food. But they argue that because we believe in freedom of choice. Therefore, government should play the role to educate people and create incentives to eat healthy food.
I agree with a lot of the argument here. However, they frame industry in such a negative light, as if they want you to be unhealthy. As if political and economic forces have some plot against humanity. I dont think these kinds of attacks are warranted, nor does it further their goals. Industry is made up of people, they are not evil. However, I do agree that the system is not robust enough to promote and incentivise healthy foods, making them accessibile for the public. This is not because government is corrupt, rather that the system is complex and difficult to maneuver. If the public wants policy changes, we can vote that in. That is the power of democracy. So, we (the public) are also responsible. Governments in North America do not typically make decisions at will. Decisions are made through legislation (which is developed through public and stakeholder engagement), public consultation, and advice from experts. Decisions are a reflection of modern societal norms, beliefs, goals and values.
I dont think that attacking governments and industry does the cause justice. Rather, these groups are stakeholders in the interest of our discussion. Therefore, we need to treat them as stakeholders, which means being inclusive to them by establishing respectful relationships where innovation can flourish. By attacking eachother, we are polarizing people, dismantling relationships, and pitting people against eachother. Chaos is not the way forward, rather tolerance, understanding, diplomacy, diversity of perspectives and unity is.
Conclusion
Lindo Bacon makes many good points, creates an interesting dialogue and has lots of good advice. However, the argumentation and logic was difficult for me accept. I disagree with some points and agree with others. I also found some mixed messages, resulting in mixed feelings about the book.
Please stay tuned for my next post, where I will break down the rest of the key points made in Health at Every Size.
Thank you so much for reading this breakdown. If you enjoyed this post, please like it and subscribe, or follow me on Twitter at @interestpeaks. I always appreciate it when you do.
As always, I found this discussion interesting, but I am more interested in what your thoughts and opinions are. If you have any comments, questions, or concerns, please share them in the comment section below. I am sure it will create an interesting dialogue.
References
Howard, B. V., Manson, J. E., Stefanick, M. L., Beresford, S. A., Frank, G., Jones, B., … & Prentice, R. (2006). Low-fat dietary pattern and weight change over 7 years: the Women's Health Initiative Dietary Modification Trial. Jama, 295(1), 39-49.
Noppa, H., Andersson, M., Bengtsson, C., Bruce, A., & Isaksson, B. (1980). Longitudinal studies of anthropometric data and body composition The population study of women in Göteborg, Sweden. The American Journal of Clinical Nutrition, 33(1), 155-162.
Shimokata, H., Andres, R., Coon, P. J., Elahi, D., Muller, D. C., & Tobin, J. D. (1989). Studies in the distribution of body fat. II. Longitudinal effects of change in weight. International journal of obesity, 13(4), 455-464.
Sowers, M., Zheng, H., Tomey, K., Karvonen-Gutierrez, C., Jannausch, M., Li, X., … & Symons, J. (2007). Changes in body composition in women over six years at midlife: ovarian and chronological aging. The Journal of Clinical Endocrinology & Metabolism, 92(3), 895-901.
Swift, D. L., Johannsen, N. M., Lavie, C. J., Earnest, C. P., & Church, T. S. (2014). The role of exercise and physical activity in weight loss and maintenance. Progress in cardiovascular diseases, 56(4), 441–447. https://doi.org/10.1016/j.pcad.2013.09.012
World Health Organization (2020). Every move counts towards better health – says WHO. Retrieved 23 January 2021, from https://www.who.int/news/item/25-11-2020-every-move-counts-towards-better-health-says-who