By Cory Davis
This is a book review for Lindo Bacon's (formerly Linda Bacon) Health at Every Size: The Surprising Truth About Your Weight (2010) published by BenBella Books Inc., Texas, United States.
3/5
"A polarizing perspective about weight that aims to shatter diet culture and fat-shaming."
About the Author
Lindo Bacon is a speaker, author, and professor. They hold a PhD in Physiology from the University of California and has graduate degrees in both psychology and exercise metabolism. Lindo has been a researcher and professor for over 20 years, teaching courses in social justice, health, and nutrition.
They have written several papers for publications such as the International Journal of Obesity, Nutritional Journal, Journal of the American Dietetic Association, and Appetite. Lindo has also authored three books: Health at Every Size, Body Respect, and Radical Belonging.
About the Book
Health at Every Size aims to shift society's perception about weight. They claim that weight should not be the central focus around health. They urge health professionals to stop telling patients to lose weight, but rather focus on healthy living factors. This is not a diet or exercise book. Rather, it is a program based on a "clinically proven" government funded study. It addresses the stigmatization of fat, urging people to let go of the stereotypes we associate with obesity and weight. The author claims that genetics, rather than lifestyle is the main driver of weight-related disease, therefore we should not attack weight as the problem. The solution offered however, is similar to the advice you hear from many health professionals who address weight, to be more active and eat mostly whole plant-based foods. The difference being how they frame weight and obesity, and the sensitivity toward body image, self-esteem and fat-shaming.
What the Author Promises in the Book
They promise the reader that after completing this book you will be able to reset your fat meter to naturally reach your healthiest weight.
What I Liked About the Book
The book is easy to read and is structured very well. The first part of the book establishes the theory or foundation behind the Health at Every Size program. The second part outlines the program itself. The third part is comprised of several letters addressed to various groups such as health professionals, those considering another diet and school administrators, among others.
The objection to diet culture and weight-shaming is welcomed. Fad diets and "dieting" are not the answer. These are temporary weight loss solutions that can be dangerous, especially when adopted over the long term. Better advice would be to adopt an active lifestyle complimented with a meal-planning regime that maximizes whole foods such as fruits, veggies, and legumes while minimizing processed foods – exactly what Bacon prescribes.
I appreciate the sensitivity toward those who have struggled with body image or feel discriminated against as a result of their weight. There are a range of healthy body sizes, where beauty, sexuality and self confidence should be normalized and celebrated. It is sad that we punish ourselves over a couple pounds of weight, establishing a standard of beauty that is unrealistic, and self-sabotaging. I sympathize with those who struggle with weight, as I too have been bullied, mistreated and shamed as a direct result of mine.
What I Dislike About the Book
I struggled with some of the messages. The back of the book attempts to address three "myths" and contrast them against "reality". However, I am unconvinced by the analysis argued in the book.
The first myth is that fat kills. Lindo claims that on average, overweight people live longer than normal weight people. Even if true, some thinness can be a result of many different health conditions or lifestyle choices such as smoking, cancer, alcoholism, eating disorders, etc. Fat does kill and is clearly associated with a suite of lifestyle induced diseases. They say that genetics are a larger influence on these diseases than weight. Even if that is true, for those who are genetically predisposed to lifestyle related diseases, weight, physical activity and diet may be mitigating factors. It is common knowledge, with a myriad of clinical evidence, that "obesity is a highly and increasingly prevalent chronic condition associated with significant morbidity and mortality" (Haslam, 2005 as cited in Oreopoulos et al. 2008).
The second myth is that if you lose weight you will live longer. Lindo claims that, no study has ever shown that weight loss prolongs life. Even if it is true that weight loss on average may not prolong life, it is true that weight loss in people with weight-related health conditions does. This is the same group that this book addresses. Several studies indicate that weight change in aging adults are associated with higher mortality. Yes, weight change can occur for many unhealthy reasons. However, this is not true for intentional weight loss as a result of weight-related health conditions. When you separate out the results and look at intentional weight loss for diabetics, or people with weight-related health conditions you will find reduced risk of all-cause mortality (Harrington, Gibson & Cottrell, 2009). These results were supported by further research time and time again. For example, JAMA Cardiology research reported that obesity was related to significant risk of cardiovascular morbidity, mortality and shorter lifespan when compared to people with normal BMI (Monaco, 2018).
The third myth is that anyone can lose weight if he or she tries. Lindo claims that your biology will make you regain weight you lose, even if you continue your diet and exercise regime. I may agree that not everyone can or should lose weight, but for those who are obese or over-weight, you can. Lindo agrees with me. Later in the book they say that you may be overweight because your natural, or "set-point" weight has been damaged and therefore increased. By resetting your set-point weight to a more "healthy" level, you can lose weight. So, they pretty much refute this claim themself.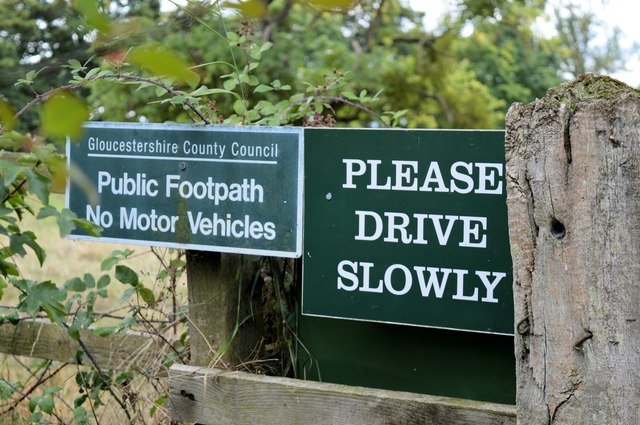 This leads me to my biggest criticism which is that there were many mixed messages. In one chapter they state that what you eat does not matter when it comes to weight. Then, they proceed to clarify that what you eat is very important, not only for your health, environment and morality, but to reset your set-point weight to a healthier level. They downplay the role of weight in an individual's health to the point where it does not seem to matter at all, which is not what the science implies or the most credible health professionals say. As Dr. David Katz wrote (2018), "Overweight, then, is apt to take life from years; obesity is apt to take years from life as well. That this pair is a clear and present danger could scarcely be clearer, long neglected though it may be."
There seems to be an understanding that there is a range of healthy body sizes that can vary from person to person or between cultures. But the claim that you can have health at any size is dangerous.
Conclusion
In conclusion, I found this book to bring a polarizing perspective about weight that aims to shatter diet culture and fat-shaming. I agree with the core recommendations, to be active and eat a whole foods diet based on mostly plants while being mindful of our self-esteem and weight-based discrimination. This is a profound message. However, the way they frame the argument bothers me. It is aggressive, authoritative, and polarizing, rather than conservative, curious, and diplomatic.
Thank you so much for reading this post. If you enjoyed it, please like and subscribe. You can also follow me on twitter @interestpeaks. Of course, I enjoyed this discussion, but am more curious to hear what your thoughts are. If you have any opinions, thoughts, ideas or feedback, please share them in the comment section below. I promise to read them all and am sure it will create interesting dialogue.
If this book interests you, please stay tuned for my next post which will breakdown the book by highlighting the key takeaways, and my thoughts about them.
References
Harrington, M., Gibson, S., & Cottrell, R. (2009). A review and meta-analysis of the effect of weight loss on all-cause mortality risk. Nutrition Research Reviews, 22(1), 93-108. doi:10.1017/S0954422409990035
Katz, D. (2018). The true paradox of obesity. LinkedIn. Retrieved from: https://www.linkedin.com/pulse/true-paradox-obesity-david-l-katz-md-mph-facpm-facp-faclm/
Monaco, K. (2018). Shorter life, heart risk linked with excess weight. Medpage Today. Retrieved from: https://www.medpagetoday.com/endocrinology/obesity/71437?xid=nl_mpt_DHE_2018-03-01&eun=g436715d0r&pos=0&utm_source=Sailthru&utm_medium=email&utm_campaign=Daily%20Headlines%202018-03-01&utm_term=Daily%20Headlines%20-%20Active%20User%20-%20180%20day
Oreopoulos, A., Padwal, R., Norris, C. M., Mullen, J. C., Pretorius, V., & Kalantar‐Zadeh, K. (2008;2012;). Effect of obesity on short‐ and Long‐term mortality postcoronary revascularization: A Meta‐analysis. Obesity (Silver Spring, Md.), 16(2), 442-450. doi:10.1038/oby.2007.36